[DJ Mix] BP Sessions 'Free'
Last Updated on Wednesday, 24 February 2010 02:43 Written by SiMuL Thursday, 9 October 2008 04:04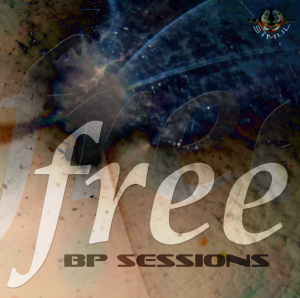 Next in the BP Sessions series, 'Free'.  (As you might have noticed, I'm dropping the vol #'s from the titles)
Who says nothing is free in life?  I beg to differ! This mix was made with the free download promotions from BeatPort.  That's right folks, FREE songs.  I've downloaded a good 25-30 or so quality tracks, at no cost.  All you need is an account–search for 'promotions' or 'beatport promotions'.
It only took three days to complete this entire mix–by far, the quickest CD I've ever completed!  It usually takes months to find the right tracks, let alone complete a full length mix… I guess the clean energy that goes along with giving something away helped bring this into existence! wooooot!!
This CD was done in the spirit of house music and, indeed, it has the spirit of house music!  It covers a wide range of house genres: mystical/progressive/soulful/tribal.   Definitely deep and groovy!!
Genre: House
Date: October 2008

Download/Play: BP Sessions - Free (1356)
CUE File (needed to burn audio CD with individual tracks): .cue (1635)
Learn More
Archives
Testimonials
In an age where we are inundated by soulless entertainment, in every aspect, it seems that music has had the biggest loss. It has become more and more difficult to find Truth in music, to find knowledge, spiritual strength, and emotion evoking sounds.
SiMuL is just the Truth that our music needs, breathing much needed Universal Mana into his work.
SiMuL uses his mind, body, and spirit as a channel and allows just such Truth to be expressed through his music and mixes. It is in his music that I hear a real message. A message wrapped in an envelope of sound that delivers it while driving you through a landscape of human emotions. His music calls deep inside and allows our own truth, emotion, and spirit to shine through. His particular sound creates sacred space which allows the body to become a vessel through dance and lets the experience of universal energy flow outward, and inward, to all who are open to its call.
SiMuL contains a rare light that, when shined, allows all of us to connect as One.
To put it simply, SiMuL has a message of Truth that brings music back to its primal purpose of evoking our spirits and making them move.
Blake W. Johnson
Photography