[DJ MIX] Chapter 7
Last Updated on Tuesday, 16 October 2012 04:09 Written by SiMuL Friday, 19 February 2010 10:35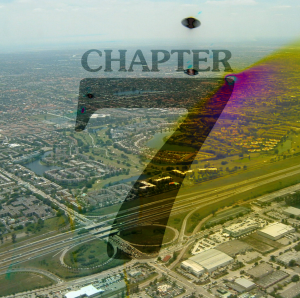 It's been 5 years since the last Chapter in my 'DJ Bibliography' series.  To be perfectly honest, I wasn't planning on making another one, but as I enter a new chapter in my own life, I thought it appropriate to do so.  I don't have a Drum-n-Bass chapter either, so it's about damn time!!
This mix is BADASS!!!  Even if you don't really like DnB, you won't be able to help but bob your head up and down to the crazy basslines and sweet melodies!
Tracks from various years (as far back as '99) to the present, seamlessly blended between various progressive styles and techstep.  Tactfully mixed, no doubt!  In the spirit of the DnB style too.  Not too heavy, not too light, gotta say, it's just right!
Genre: Drum and Bass
Date: Jan-Feb 2010
BPM: 174
Download: Chapter 7 (947)
CUE File (needed to burn audio CD with individual tracks): .cue (1322)
Track Listing:
01) Alix Perez – The Cut Deepens (feat. Foreign Beggars)
02) Dabs – Stare Forward (NPhect Remix)
03) Break – Winter Sun
04) Ben Sage – All About You (VIP)
05) Alix Perez – I'm Free
06) Alix Perez – Down The Line (Break Rmx)
07) Spor – Dreadnought
08) Sub Focus – Could This Be Real (DnB Remix)
09) Dr Octagon – Aliens (Sub Focus Remix)
10) Morebeat – Colours
11) Quadrant – Rage And Rapture
12) Mindmapper – The Green Gamble
13) B-Rregula and Dementia – Overcast
14) London Elektricity – Just One Second (Apex Remix)
15) Proktah – Apprentice (NPhect Remix)
16) P-Money feat. Vince Harder – Everything (Bcee Remix)
17) Spor – Knock You Down
18) Future Funk Squad – Audio Damage (Psidream Remix)
19) London Elektricity – P. B. E.
20) Danny Byrd feat. Brookes Brothers – Gold Rush
21) Culture Shock – Vice Chase
9 Comments