[DJ Mix] June 7th 2009 – Wishful Thinking
Last Updated on Wednesday, 24 February 2010 11:46 Written by SiMuL Saturday, 6 June 2009 09:16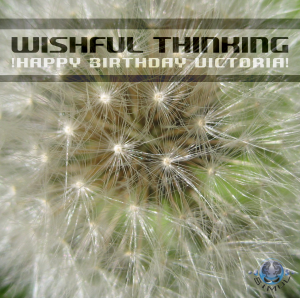 This is a birthday gift for a dear friend in Argentina.  Happy Birthday Victoria!!!! Muahsssss mi bella!!
This is a collection of tracks that Vicky and I stumbled upon together, more progressive in nature.  I haven't made a progressive mix in years and I think this came out very nicely, maybe one of the best I've made!!
This is the very first mix using my new toy, the Hercules DJ Console RMX (I use it in conjunction with Image Line's Deckadance).  I'm still getting used to it, but I think this came out well, considering I didn't have a lot of time with this mix.  You will hear a couple transitions that strayed just a tad, but I decided to leave them for realism and character…
Genre: Progressive House
Date: June 2009
Download: June 2009 - Wishful Thinking (1157)
CUE File (needed to burn audio CD with individual tracks): .cue (1646)
Learn More
[DJ Mix] Chapter 3
Last Updated on Saturday, 20 February 2010 11:45 Written by SiMuL Wednesday, 4 July 2001 02:47
This is one of my all time favorite mixes to date. The track selection and mixing is second to none. I blend a variety of genres including breaks, house (deep-tech/progressive), and drum-n-bass (played at 33.3 instead of 45 to match the tempo). The final product has an overall deep/tech progressive house feel. Beautiful!
Genre: Tech/Progressive House
Year: 2001
Download/Play: Chapter 3 (1227)
(track listing and .CUE coming soon)
Learn More
Archives
Testimonials
To describe SiMuL's music in one word? Impossible. To put in perspective the amount of creativity in SiMuL's music? Impossible. This talented musician transcends the average, bucks the trend and rewrites the formulas of progressive electronica, and will be very sought after in future.

Petrol Music