[DJ MIX] Chapter 7
Last Updated on Tuesday, 16 October 2012 04:09 Written by SiMuL Friday, 19 February 2010 10:35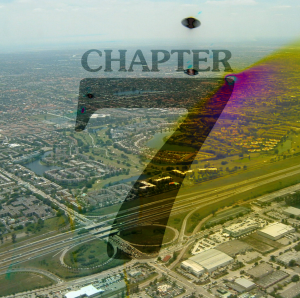 It's been 5 years since the last Chapter in my 'DJ Bibliography' series.  To be perfectly honest, I wasn't planning on making another one, but as I enter a new chapter in my own life, I thought it appropriate to do so.  I don't have a Drum-n-Bass chapter either, so it's about damn time!!
This mix is BADASS!!!  Even if you don't really like DnB, you won't be able to help but bob your head up and down to the crazy basslines and sweet melodies!
Tracks from various years (as far back as '99) to the present, seamlessly blended between various progressive styles and techstep.  Tactfully mixed, no doubt!  In the spirit of the DnB style too.  Not too heavy, not too light, gotta say, it's just right!
Genre: Drum and Bass
Date: Jan-Feb 2010
BPM: 174
Download: Chapter 7 (947)
CUE File (needed to burn audio CD with individual tracks): .cue (1322)
Learn More
Archives
Testimonials
In an age where we are inundated by soulless entertainment, in every aspect, it seems that music has had the biggest loss. It has become more and more difficult to find Truth in music, to find knowledge, spiritual strength, and emotion evoking sounds.
SiMuL is just the Truth that our music needs, breathing much needed Universal Mana into his work.
SiMuL uses his mind, body, and spirit as a channel and allows just such Truth to be expressed through his music and mixes. It is in his music that I hear a real message. A message wrapped in an envelope of sound that delivers it while driving you through a landscape of human emotions. His music calls deep inside and allows our own truth, emotion, and spirit to shine through. His particular sound creates sacred space which allows the body to become a vessel through dance and lets the experience of universal energy flow outward, and inward, to all who are open to its call.
SiMuL contains a rare light that, when shined, allows all of us to connect as One.
To put it simply, SiMuL has a message of Truth that brings music back to its primal purpose of evoking our spirits and making them move.
Blake W. Johnson
Photography